Tranquil Kilimanjaro is a Mount Kilimanjaro climbing and guiding company that specializes in mountain climbing adventures particularly in Tanzania and in other East African countries as well like Kenya and Uganda. Among the mountains that we have the best expertise in guiding successfully include:-
Mount Kilimanjaro
Mount Meru
Mount Kenya
Mount Ol Doinyo Lengai
Rwenzori Mountains
The Usambara Mountains etc.
Our aim is to create the best adventure that takes you One Step Beyond in every sense: beyond your every day, beyond your normal limits, and hopefully beyond your dreams.
We understand that what makes an adventure really special is different for every one of us. But whatever it takes, whether you are seven or seventy, we would love to help you create your own One Step Beyond adventure.
Of course, taking on a challenging adventure should not mean compromising your safety and you are always in safe hands with Tranquil Kilimanjaro. We are experts at high altitude trekking, know all the areas in which we operate intimately, and know-how to ensure you enjoy your adventure safely using the best guides, the best gear and the best operating procedures.
And regardless of whether your adventure would take you to climb Kilimanjaro, hike Mount Meru, trek to Mount Kenya, or go on safari to witness the spectacular wildebeest migration, our team will always go One Step Beyond to ensure you have the adventure of a lifetime.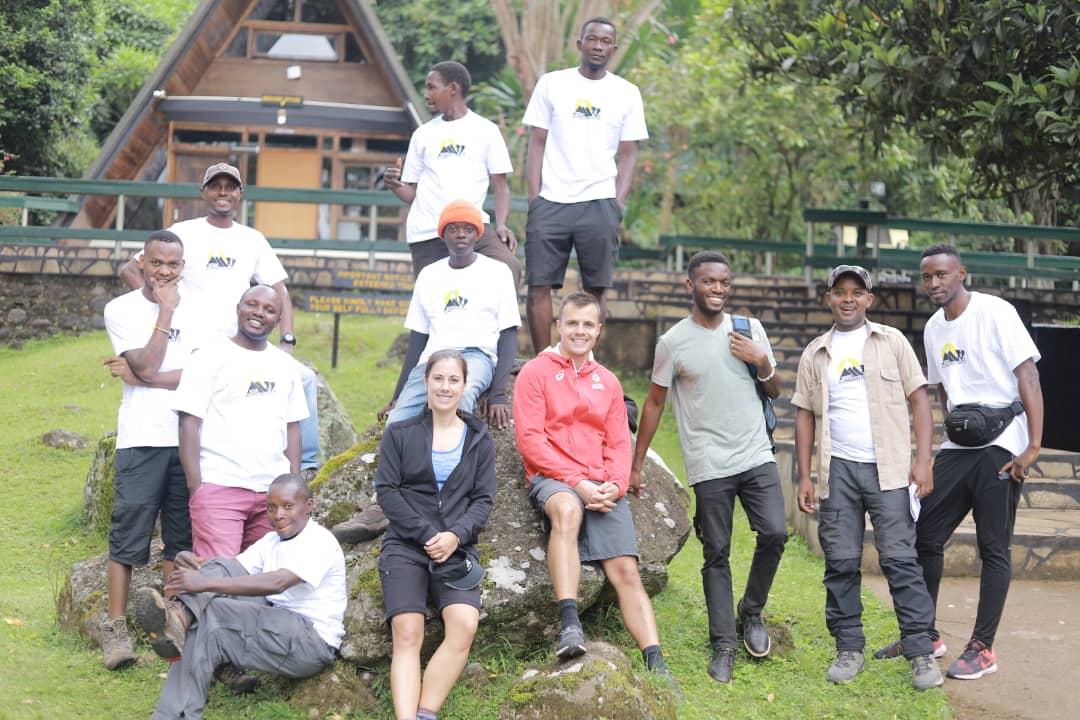 Best Mount Kilimanjaro Climbing Company
We have the best team of East African-based advisers who have travelled extensively in the destinations we serve and can provide you with the first-hand expert advice you need to plan your perfect trip.
And where we are really different is that we operate our own expeditions to make sure you have an amazing experience to the best of our ability. We handpick and train all our guides and ensure that every aspect of your trip operates to the highest standard. We never subcontract your safety to someone else.
Why book your trek with us?
When you book with us your booking is with Tranquil Kilimanjaro, a fully registered company in Tanzania so you know you are financially safe and properly protected. We then have fully licensed operating companies in each east African country that run your trip.
An important part of our approach to all our adventures is that we care for our crew, care for the local environment, and care for the community in which we are operating. We also operate our treks in compliance with the Leave no Trace principles and contribute to a children's charity in each country.
The end result of all the effort to get your trip just right is that we consistently get great reviews from our clients. You can check out what they say about us on Facebook, Linkedin or on Trust Pilot.
More than anything we love to talk to travellers so please do ask us anything about your planned trip. We look forward to talking to you.
Being the best in a long list of Kilimanjaro trekking companies
There are thousands of Mount Kilimanjaro trekking companies and uncountable mountain guides out there but we believe we offer the best service. When we are out on the field we give it our absolute 100% best to make our trips a success! We are dedicated to what we do and are driven by vast knowledge of the mountain and passion. Our main aim is to stay at the top at all times, hard and easy.
The #1 Guiding Service on Mount Kilimanjaro