The Chagga people, who historically inhabited Mount Kilimanjaro's southern and eastern slopes, are the third-largest tribe in Tanzania, a country that is a very diversified nation with more than 120 distinct ethnic groups, and each ethnic group makes a distinctive contribution to society.
The Chagga are made up of over 400 distinct clans that were commanded by mangis (chiefs), and although though the Mangi Mkuu (chief of all chiefs), who once oversaw daily affairs for the Chagga, no longer does so, he is still revered by everybody.
The people and inhabitants, native to the area around Mount Kilimanjaro and on the foot slopes of the Mountain are predominantly the Chagga people that speak the Chagga language or dialect. Tanzania is a Swahili-speaking country but the Chagga use this language as their mother tongue.
The Chagga Tribe that cultivates on the foot slopes of Mount Kilimanjaro
Agriculture has always been the main source of income for the Chagga people, and it continues to play a significant role in both their economics and culture today. The most typical crops grown there are finger millet, bananas, coffee, maize, and beans.
This grain, which is also known as red millet, is primarily used to make the local alcoholic beverage Mbege. Bananas are prepared for this purpose in a pot, then let to ferment outside. The mixture is filtered after around 4 to 5 days. Now, water and a porridge made from finger millet flour are added. After that, it must remain outside for another day before the end product can be consumed.
However, since the Mbege is customarily shared, which fosters a sense of community, not everyone will have their own cup. That is why it is such a vital component of Chagga culture.
The Chagga cuisine includes a fair quantity of meat, but it also includes a lot of fruits and vegetables, including bananas, maize, and beans. Many Chagga live to be over 100 years old, and perhaps one of the causes of this is their nutrition.
Almost all Chagga people speak Kiswahili, Tanzania's official language, in addition to their own language (Kichagga), which has several dialects spoken in different regions.
Cowhide was used for their traditional apparel, but as a result of contact with the outside world, clothing has evolved. Many Chagga women now wear vibrant khangas and kitenges.
The Chagga people have a reputation for being educated and ambitious, and now they are regarded as being skilled businessmen.
Their considerable wealth is not just attributable to Mount Kilimanjaro's fertile soils and its favorable environment. Additionally, they were among the first ethnic groups in Tanzania to adopt Christianity and, as a result, acquire Western education.
The Chagga people so contribute to the fabric of Tanzanian society from the foothills of the highest mountain in Africa to the companies and towns.
History of the Chagga Clans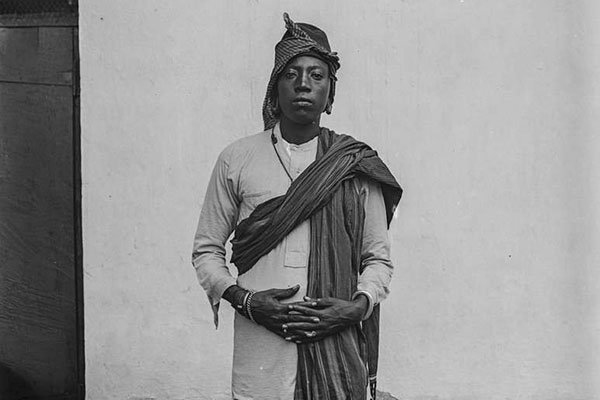 The Chagga people of Moshi and Kilimanjaro have lived in the vicinity of the mountain for ages. The Chagga might be one tribe but subdivided into many clans. These clans were categorized under different chiefdoms.
Long ago, these clans weren't as unified as their modern-day descendants. They even went into a civil war amongst clans. The Chagga clans are known as mitaa in their local language
Each clan had a clear-marked territory to protect along the southern and eastern sides on the foot of Mount Kilimanjaro. The territory boundaries were marked by rock outcrops, valleys and rivers.
The modern-day Chagga are a united tribe but in the olden days, each of the 15 clans fought for rights to take control of either side of the slopes of the mountain.
From the south-west of Mount Kilimanjaro, which marked the Kibongoto territory, there existed 15 territories subdivided on the slopes of the mountain extending but with limits to the boundary on the northeast of Mount Kilimanjaro which belonged to the Usseri clan
Only the Mamba of all the Chagga clans owned expansive land extending from the forest line up to the plains that engulfed the foot of Mount Kilimanjaro. Mamba Clan's land did not stretch beyond the slopes and the whole mountain had visible makings of footprints belonging to some big five animals like buffalos and elephants
Three main cascading footpaths connected the territories, each at a different elevation level. The footpath crossing at the center was almost always well maintained and offered better convenience.
Despite the good form of the path, it was a risky choice as it led directly to the heart of the chiefdom belonging to the respective Chagga clan.  Many chose that path and were never seen or heard of ever again, especially during clan disputes.
But the upper and lower paths were frequented by members of clans and other people; peace was never a guarantee between various chiefdoms of the Chagga tribe of Mount Kilimanjaro.
Related: The Kikuyu tribe of Mount Kenya
Chagga Chiefs
Chagga chiefs were revered by their people and held immense power and authority in their hands, both within the borders of their own territories and in the other territories whether there were coalitions or bad relations. Interclan wars were mean to conquer and regain territories and land alike. Everyone from other clans needed special permission to pass through other lands belonging to the opposite Chagga chiefs.
Even the first westerner to discover Mount Kilimanjaro had to seek permission from the Chagga chiefs. His name was Johannes Rebmann.
List of famous/popular Chagga people from Tanzania
Below is a list of influential Chagga people from Tanzania combining famous members from politicians to intellects, entertainers, artists, and sportsmen, and women.
Politicians
Lucy Lameck – Tanganyika African National Union
Asanterabi Zephaniah Nsilo Swai – Tanganyika African National Union
Edwin Mtei – CHADEMA Founder
Augustine Mrema – TLP & CCM
James Mbatia – NCCR-MAGEUZI
Godbless Lema-CHADEMA
Freeman Mbowe – CHADEMA
Basil Mramba – CCM
Adolf Mkenda – CCM
Academics and writers
Nathaniel Mtui, First Chaga historian and first Tanzanian published historian.
Leonard Shayo, Tanzanian mathematician and former presidential candidate
Irene Tarimo, Tanzanian academic lecturer, researcher, biologist and env. scientist
Adolf Mkenda, Tanzanina academic professor and politician CCM's MP
Elizabeth Mrema,Tanzanian Biodiversity leader and attorney
Fausta Shakiwa Mosha, Tanzanian Scientist
Khalila Mbowe, Tanzanian choreographer
Doreen Kessy, Tanzanian author and educator
Frannie Leautier, Tanzania civil engineer and academic
Optat Herman: a professor of economics at Rhode Island University. One of Tanzania's most renowned academician and economist
Statespeople
Helen Kijo-Bisimba, Tanzanian human rights activist
John Mrosso, Tanzanian Judge
Robert Kisanga, Tanzanian Judge
Businesspeople
Reginald Mengi – Tanzanian business tycoon and multi-millionaire.
Michael Shirima, Tanzanian business owner.
Patrick E. Ngowi, Tanzanian business owner.
Sportspeople
Leodgar Tenga – Tanzanian Football player (Former President of Tanzania Football Federation)
Farid Musa – Tanzanian Football player
Bruno Tarimo – Tanzanian boxer
Haruna Moshi – Tanzanian footballer
Hassan Kessy – Tanzanian footballer
Amani Kyata – Tanzanian footballer
Magdalena Moshi – Tanzanian Olympic swimmer
William Lyimo – Tanzanian boxer
Wilfred Moshi – First Tanzanian to summit Mount Everest[13]
Entertainers and artists
Master J, Tanzanian music producer
Bill Nass, Tanzanian musician
Joh Makini, Tanzanian iconic rapper
Elizabeth Michael Lulu- Tanzanian actress
Jacqueline Wolper, Tanzanian actress
Hoyce Temu, Tanzanian beauty pageant winner
Rosa Ree (rapper), Tanzanian female rapper
Amani Temba, Tanzanian musician
Sheria Ngowi, Tanzanian fashion designer
Maua Sama, Tanzanian musician
Mr Nice, Tanzanian musician
Whozu, Tanzanian musician and comedian
Aika Marealle, Navy Kenzo Tanzanian singer and songwriter
Ben Kinyaiya, Tanzanian actor, presenter and musician
Scola kissanga, Tanzanian radio and Tv Presenter
Barnaba Classic, Tanzanian singer and songwriter
Nikki wa Pili , Tanzanian rapper and District commissioner (Kisarawe district)
Modern Day Chagga people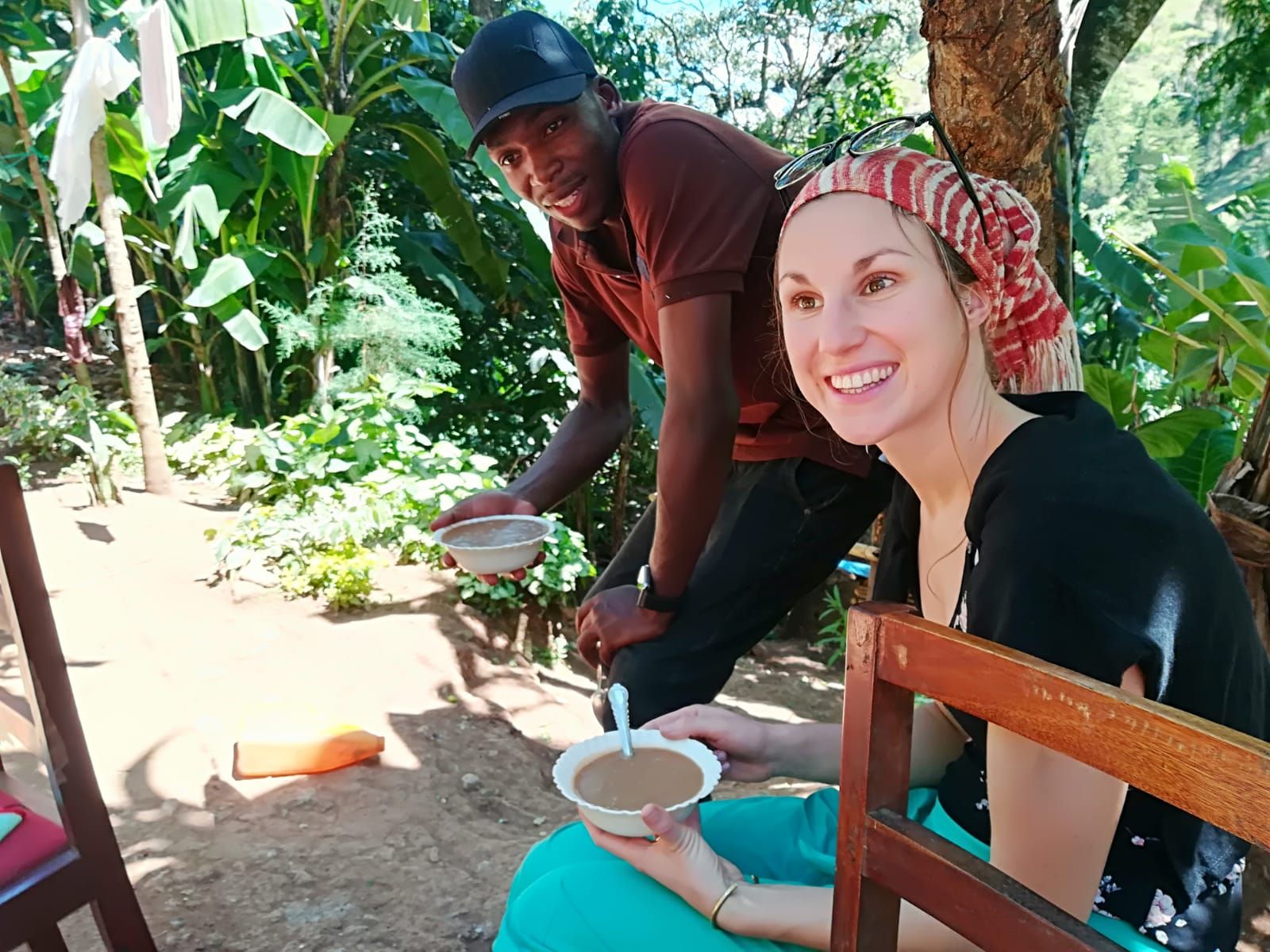 In this era, the Chagga have put away their past differences and are a unified unit. Many things have changed and the clans have come together to form the modern-day Chagga tribe. Apart from the Chaggas, different people from different parts of Tanzania and even abroad live together in harmony and even different tribes work on the mountain.