Kilimanjaro International Airport, popularly known as KIA, is located between the two cities of Moshi and Arusha in the northern circuit of Tanzania. Since Tanzania is a major tourism and leisure destination in the world, and among the top safari countries in the world, this airport plays an integral role in serving both regional and international flights with a rough estimate of handling about 800,000 passengers per year.
KIA connects many international tourists and residents to many destinations outside Tanzania and within the country including the islands on the Indian coast of Tanzania like Zanzibar. Apart from flights departing to major cities of the world, many visitors also go to lake Victoria and other national parks in Tanzania.
The Kilimanjaro International Airport, although small in size, can handle large airplanes among them, Boeing 747, Antonov 124, and Airbus planes.
Hotels Near Kilimanjaro International Airport
Tanzania is famous for popular attractions like Mount Kilimanjaro, and Kilimanjaro International Airport being the gateway and one of the main entry points to get into the country, a number of hotels have been set up near the airport.   Below are a few accommodation options near Kilimanjaro International Airport.
You can read more about the hotels near Kilimanjaro International Airport here.
About KIA (JRO)
Full name: Kilimanjaro International Airport
Popular, short name: KIA
Airport Code – IATA: JRO
ICAO Airport code: HTKJ
Kilimanjaro International Airport Runway Data
| | | | |
| --- | --- | --- | --- |
| Runway | Length (feet) | Width (feet) | Surface Type |
| 1 | 11,834 | 148 | ASP |
Taxi & Shuttle Service from Kilimanjaro International Airport
You can find taxis at the Kilimanjaro International Airport packed right at the airport's parking area. The roughly cost between $40-$50 from the airport to Arusha town/city or Moshi town. Shuttle services can be arranged from Kilimanjaro International Airport to Arusha and Moshi or from Arusha or Moshi to the airport. For shuttle services, they have a guaranteed and fixed departure time. It is, however, important to note that it is cheaper to use the shuttle than hiring a cab/taxi. Almost 10 times cheaper.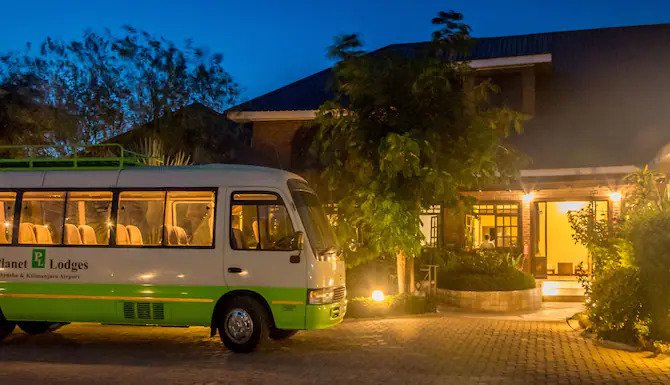 History of KIA (Kilimanjaro International Airport)
Kilimanjaro International Airport, measuring approximately  110sq.km,  was officially declared open for use in December 1971 and it was immediately termed as "The Gateway to Africa's Wildlife Heritage"
In the year 1998, the airport became the first international airport in the whole continent of Africa to be privatized and is currently operated by the government of Tanzania's, fully owned company known as the Kilimanjaro Airports Development Company (KADCO).
Airlines and destinations
It is no doubt that the Kilimanjaro International Airport, plays host to many different airlines plying various routes to and from many different destinations of the world.  The following 15 airlines maintain regular, scheduled passenger and cargo service to and from Kilimanjaro International Airport.
| | |
| --- | --- |
| Airlines | Destinations |
| Airkenya Express | Nairobi–Wilson |
| Air Tanzania | Dar es Salaam, Entebbe, Zanzibar |
| Coastal Aviation | Arusha, Lake Manyara, Mwanza, Seronera, Zanzibar |
| Condor | Frankfurt |
| Ethiopian Airlines | Addis Ababa |
| flydubai | Dubai–International |
| Kenya Airways | Nairobi–Jomo Kenyatta |
| KLM | Amsterdam |
| Precision Air | Dar es Salaam, Entebbe, Mwanza, Nairobi–Jomo Kenyatta, Zanzibar |
| Qatar Airways | Doha |
| Regional Air Services | Arusha, Lake Manyara |
| RwandAir | Kigali |
| Safarilink Aviation | Nairobi–Wilson |
| Turkish Airlines | Istanbul |
| Uganda Airlines | Entebbe |
Existing facilities at KIA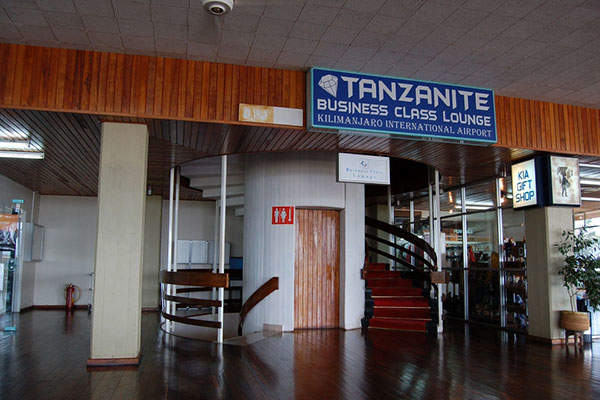 The airport terminal facilities at Kilimanjaro International Airport serve the purpose of saving precious time for the passengers and travellers moving from arrival halls and departure lounges to parking areas of KIA.
Among a few facilities in the building include check-in areas located in the large hall with well-marked check-in desks. The departure halls on the other hand house restaurants, coffee shops, a bar, and a variety of gift shops that also sell souvenirs. Passengers are assigned modern personal assistants with the added help of a flight information display system.
The airport also features special waiting lounges, that feature VIP and business-class lounges. The VIP lounge has comfortable seats and other passenger services such as (WIFI) wireless internet access and travel document handling.
The terminal facilities also have baggage reclaim system with two conveyor belt systems in the vicinity of 200m (656.168 ft) from the apron, with the aim of reducing baggage waiting times.
Runway and hangar facilities at Kilimanjaro Airport
The airport facilitates a single, tarmacked runway, known as Runway 09/27, measuring 3,600m (11811.02 feet) long and 45m (147.638 feet) wide. The runway itself has the capacity of handling big commercial aircraft such as the Boeing 747-400 series and Antonov 124, fully equipped with Cat II ILS landing system, which helps in landing even in bad weather.
The airport hangar measures 110m (360.8924 ft) -long, 83m ( 272.31 ft) -wide, and 23m (75.4593ft)-high, and can accommodate one Boeing 747 or one MD11 and two ATRs at a time.
(Swissport KIA) Ground handling and maintenance facilities
Ground handling services at the Kilimanjaro International Airport are under the domain of Swiss Port Tanzania's job and Equity Aviation. Swiss Port Tanzania handles the passenger side of services at the airport such as check-in and boarding, airport arrival and transfer services for travellers, baggage handling, and ground transportation services.
Ramp services are also provided by Swissport, Tanzania, among them include aircraft loading and off-loading, baggage sorting and delivery, aircraft ground power supply, and air conditioning.
It is Swissport's job to handle cargo services such as cargo acceptance and documentation, warehousing, cargo delivery, and cold room storage.
Other services offered by the Tanzanian branch of Swissport include load control and flight operations, executive aviation and logistics, aviation security, station management and representation, clearing, and forwarding.
It may seem like Swissport does just about everything at the Kilimanjaro International Airport but the full logistical support to commercial and private jests is handled by the joint efforts of Equity Tanzania and United Aviation Services.
Last but not least, Tanjet Centre, a fixed-base operator (FBO) at KIA handles the maintenance facility at the airport
Kilimanjaro International Airport Facts
List of Top 5 Airlines:KLM, Qatar, Ethiopian, Kenya Airways, Condor Air
Number of Serving Airlines:12
Number of Direct Destinations:5
Number of Terminals:1
Number of Runways:1
Length of Main Runway (m):3600m
Passenger Numbers (mppa):643,000
Cargo Tonnes (p.a.):3,979.7 tonnes
Ownership: Government
Operational Opening Hours:24 hours
Total Catchment Population:43,601,796 (July 2012 est.)
Urban Population:26% of total population (2010)
Aircraft Parking Stands:12