Experience a one-day trip to Mount Kilimanjaro's Shira Plateau. Climbing Mount Kilimanjaro is a challenge that many would love to take on. Even though you are not able to reach the top of this snow-capped giant of mountain, a one-day hike can be made possible just to get a flavour of it.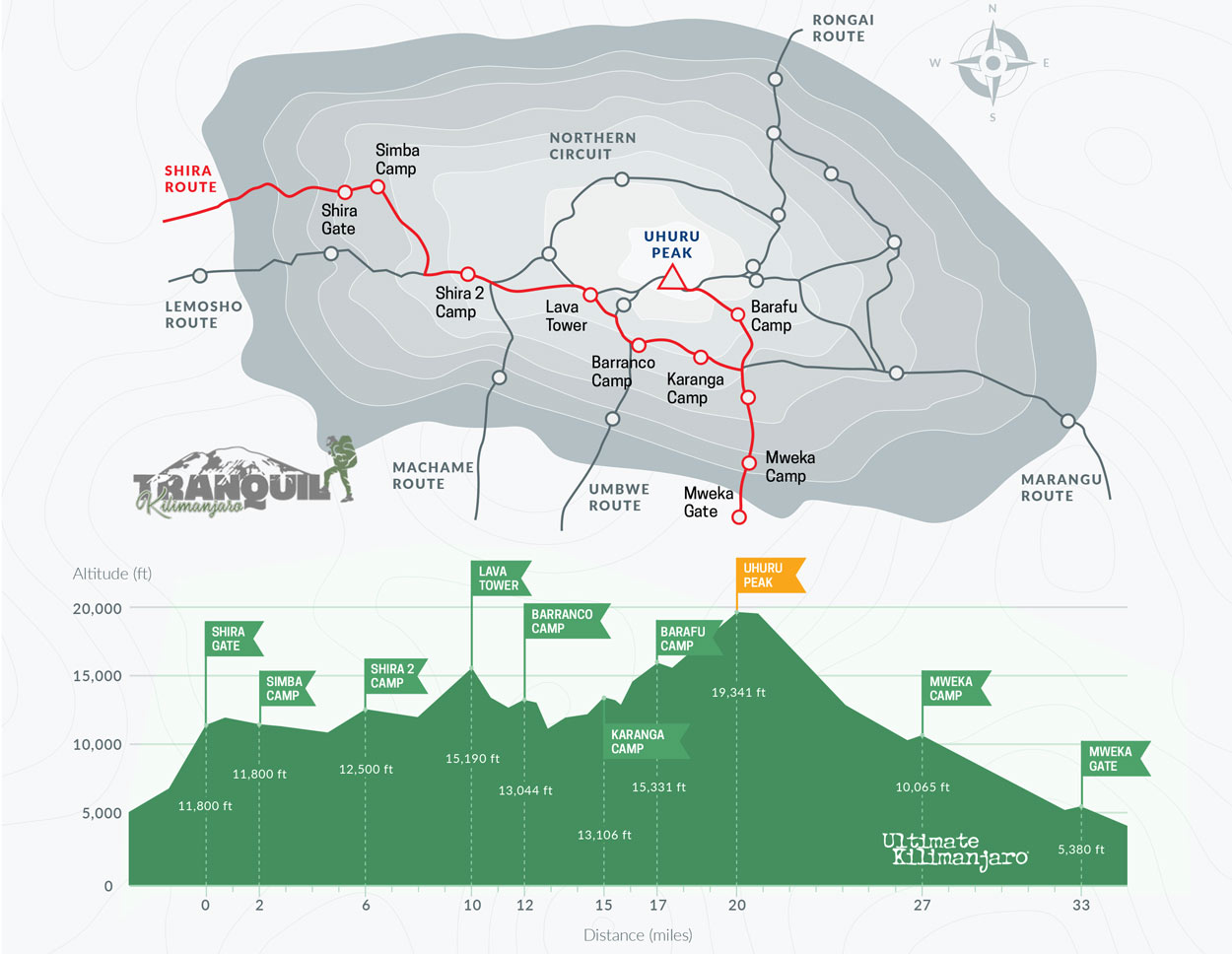 Standing at a staggering 5,985m, Mount Kilimanjaro is the highest free-standing mountain in the world and the highest in Africa. Climbing Mount Kilimanjaro can take more or less a to reach the top( the summit).
Short Mount Kilimanjaro Hike
This a short one day Mount Kilimanjaro hike to Mount Kilimanjaro's Shira Plateau that can be done from either Moshi or Arusha. We do prefer taking this short day trip from Moshi town, the nearest town to the mountain.
Kilimanjaro Day Hike from Arusha or Moshi
From Arusha to Moshi, Kilimanjaro the distance is about 82 km and it would take roughly 2 hours driving from Arusha to Moshi. Even though it is very much possible to take this short hike to Kilimanjaro from Arusha, it means that you will have to leave Arusha as early as possible since the day tour begins at 8.00 am. That is why we recommend starting your Kilimanjaro short hike to Shira Plateau from Moshi which is only a few minutes away from Mount Kilimanjaro.
A one-day Mount Kilimanjaro excursion can be done via the western side of Mount Kilimanjaro. This western side received very few visitors and has very little traffic.
Start time:  8.00am
Duration of excursion: Full day
Meals included: Packed lunch. Bottled water.
Maximum size of group: Private group
What to wear:  Closed shoes are recommended because the walk can be over uneven ground. Due to the altitude, warm clothing and/or waterproofs are also advisable.